Ex. 5 Describe the picture using Past Continuous or Past Simple.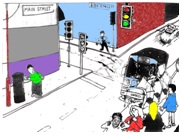 I (go) to post a letter when I (hear) a loud bang across the street.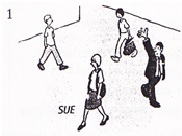 I (see) Sue in town yesterday, but she (not see) me. She (look) the other way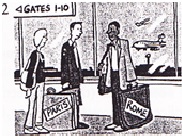 I (meet) Tom and Jane at the airport a few weeks ago. They (go) to Paris and I (go) to Rome. We (have) a chat while we (wait) for our flights.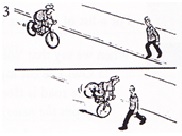 I (cycle) home yesterday when a man (step) out into the road in front of me. I (go) quite fast, but luckily I (manage) to stop in time and (not hit) him.

Shawn (jump) on his skateboard when he (fall off).

The photographer (take) photos when the ball (hit) him.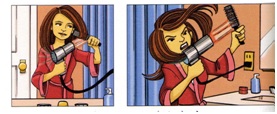 Eliza (dry) her hair when it (get) caught in the dryer.